Join an Award-Winning Team at CHLA
U.S. News & World Report Ranks CHLA No. 1 in the Western U.S. and a Top 5 Hospital in the Nation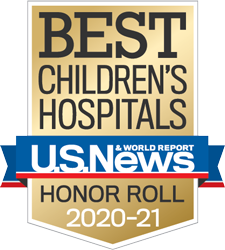 U.S. News & World Report's national survey of children's hospitals has again ranked Children's Hospital Los Angeles among the very best pediatric medical centers in the nation.
This year's rankings confirm CHLA's excellence as we are ranked:
1 in California
1 in the Western U.S.
Top 5 in the nation
Specialty Care Rankings
U.S. News & World Report's ranking affirms Children's Hospital Los Angeles' status as a premier health care institution. Our achievements are a direct reflection of the extraordinary skills of our physicians, nurses and clinical staff, who combine passion and expertise to deliver superior patient care.
U.S. News & World Report ranks children's hospitals for their clinical expertise and patient outcomes in 10 different medical specialties. Below is the breakdown of our rankings across those 10 areas of care:
About the Survey
Each year, U.S. News & World Report invites all pediatric hospitals across the nation to complete its survey and be considered for ranking. The methodology for the rankings is adjusted annually to reflect best practices in the industry along with differences in pediatric specialty care as compared to adult health care. Data related to the items below is scored to develop a ranking that reflects:
Clinical outcomes, such as the ability to prevent complications and infections
Quality of care and performance improvement projects
Care-related measures such as nursing, advanced technology, credentialing and education
Reputation, as established through a combination of opinions and recommendations gathered from pediatric specialists and data collected from a comprehensive survey
Combined with Magnet® designation and the hospital's repeated Top Hospital ranking for patient safety and high-quality patient care, these accolades place CHLA the forefront of child health care nationally and globally.
Read CHLA's press release on this year's rankings.
Forum for Shared Governance accredits Children's Hospital Los Angeles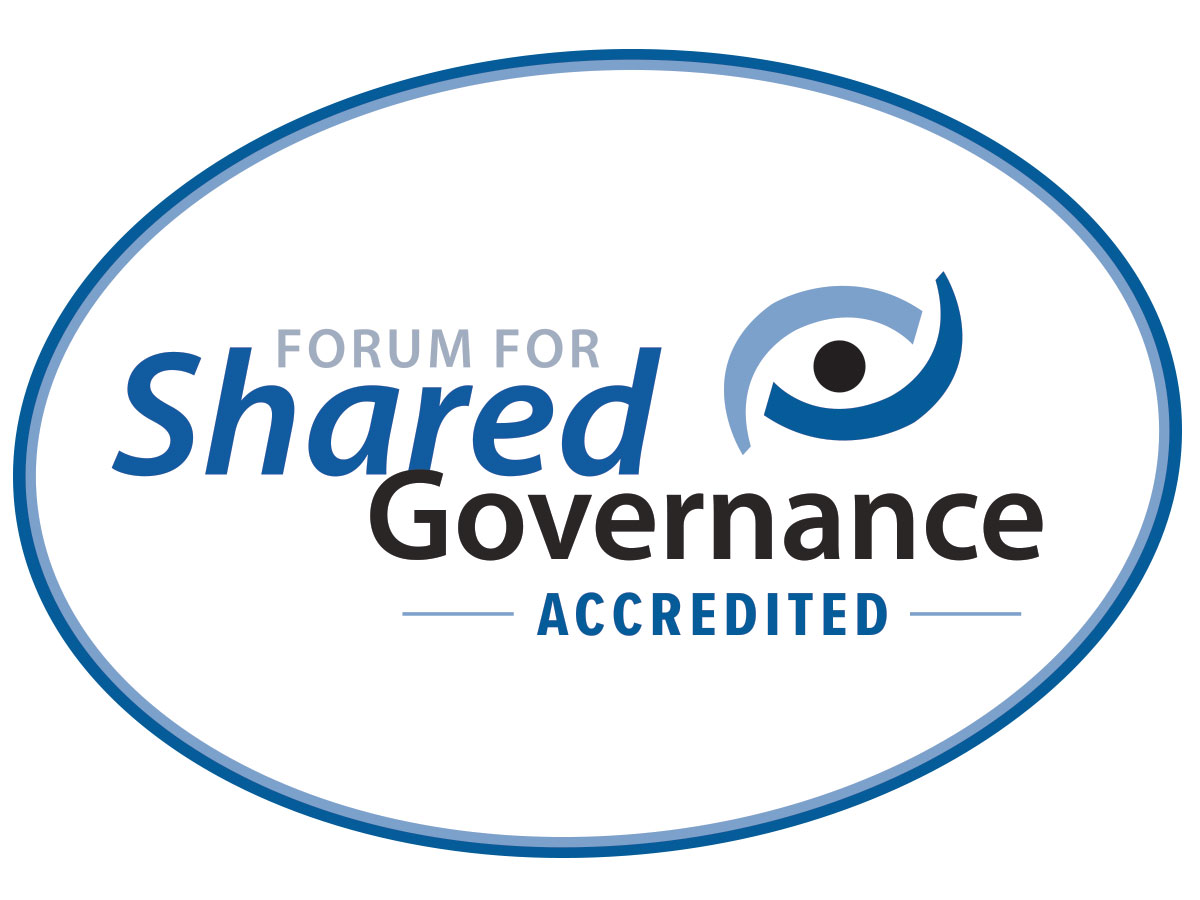 The internationally recognized Forum for Shared Governance announced it has awarded shared governance accreditation to Children's Hospital Los Angeles in Los Angeles, CA. Shared governance is an innovative management model ensuring nurses are the ones making clinical decisions at the bedside, while authorizing them to influence the resources that support them.
Patients often assume nurses are empowered to make decisions in their best interest. However, sometimes nurses' decisions are superseded by managers, administrators, and others far from the point of care who don't have the expertise or information to coordinate patients' total care. Shared governance ensures that the status quo is bedside nurses empowered as patient advocates.
"Through rigorous survey of all nursing staff, managers, and administrators, Children's Hospital Los Angeles has demonstrated its nurses call the shots for their patients," said Dr. Robert Hess, PhD, RN, FAAN, CEO and Founder, Forum for Shared Governance. "Shared governance has been associated with better professional, organizational, and patient outcomes, according to research studies. If patients get sick, they should make sure the ambulance takes them to a hospital accredited in shared governance."
Medscape Physicians' Choice: Top Hospital Rankings for 2018
Children's Hospital Los Angeles is ranked #4 in top hospitals for pediatric conditions in Medscape's Physicians' Choice Survey. Over 11,000 doctor's nationally voted and rated hospitals based on expertise and reputation.
We're delighted to be in the ranks with other top children's hospitals! Click here to learn more.
ANCC Excellence in Practice Transitioning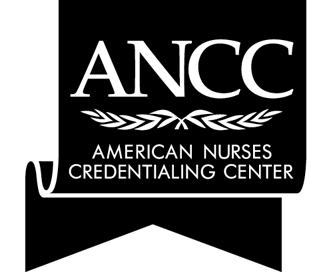 At Children's Hospital Los Angeles, we are dedicated to providing our employees with the tools and resources they need to succeed and grow in their careers. CHLA is time and time again being recognized for demonstrating excellence in transitioning nurses into new practice settings.
The American Nurses Credentialing Center (ANCC) has yet again awarded Children's Hospital Los Angeles' Pediatric Unit with the highest degree of award for excellence in transitioning nurses into their unit. The ANCC has reported that Children's Hospital Los Angeles has been reaccredited "with distinction". If you're interested in pursuing a career in pediatric nursing and finding out how Children's Hospital can help you achieve your professional goals, click here to learn more!
Magnet Recognition for Clinical Excellence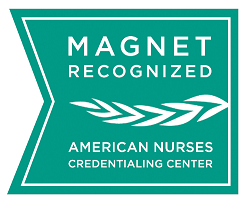 At Children's Hospital of Los Angeles, we are dedicated to providing the best care, and understand how important it is to provide our patients and their families with a positive experience, no matter the circumstance.
Yet again, CHLA has been recognized for just this. For the third consecutive year, Children's Hospital of LA has been awarded the Magnet Recognition for Clinical Excellence by the American Nurses Credentialing Center.
"Receiving the Magnet Recognition for the third time in Children's Hospital Los Angeles' history affirms our commitment to providing the best in patient care. My sincerest gratitude and admiration goes out to our dedicated nursing staff and nursing leadership for the exemplary care they provide and the high standards they follow every day." – Paul S. Viviano, CHLA President and CEO
The Magnet Recognition Program was developed by the ANCC. It is the world's largest and most prestigious nurse credentialing organization that recognizes healthcare organizations who demonstrate the highest quality patient care, nursing excellence and innovations in professional practice.
"Our nursing staff is the backbone of patient care at Children's Hospital Los Angeles," Says Nancy Lee, RN, MSN, NEA-BC, senior vice president and chief clinical officer. "It is a difficult task to achieve the Magnet designation status and even more difficult to maintain this designation."
The Magnet Recognition Program commission reported that CHLA exceeded many of the programs high standards and stood out as an example to hospitals across the U.S. Only a select group of 468 healthcare organizations out of approximately 6,000 in the U.S. have achieved Magnet status. CHLA is one of 33 California hospitals to hold the magnet designation.
HEALTHCARE'S MOST WIRED 2017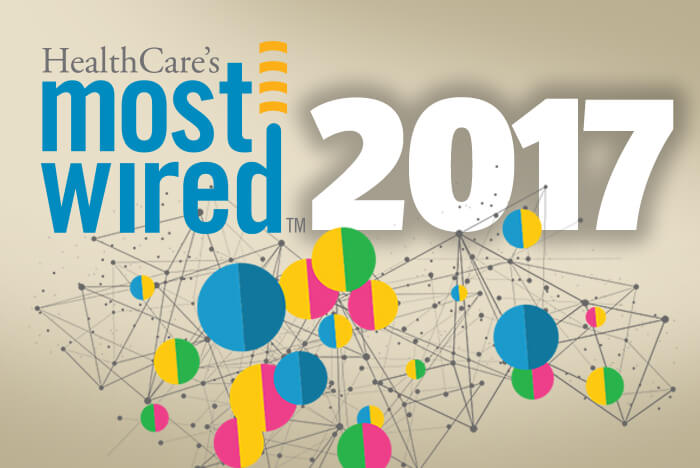 At CHLA we understand that in order to provide the best experience for all of our patients, it is crucial to ensure that we keep the thousands of medical records that we deal with every day secure.
Our information technology department works hard to create a reliable computer network to keep these important files safe, and we've been recognized for our dedication to patient privacy.
We're proud to have been named as one of the American Hospital Association's (AHA) Health Forum's Most Wired® 2017.
"This recognition is a testament to the unceasing work of our Information Services team, a confirmation of the technological roadmap we've laid out for the future of our health system, and an affirmation to our patients and families that their medical records are secure and complete across our entire continuum of care." – Paul S. Viviano, CHLA President and CEO
AHA determines winners through a survey which measures how hospitals are using technology to support patient safety and overall care. This year, 698 total participants were surveyed, with CHLA being named as one of 21 children's hospitals to receive the designation.
"Safeguarding each child's health, safety and privacy is at the core of Children's Hospital Los Angeles' mission to offer transformative, compassionate care," Steve Garske, PhD, CHLA's chief information officer said.
NRC Health – Excellence Award 2017
This year, Children's Hospital Los Angeles was also acknowledged by NRC Health as a recipient of its 2017 Excellence Award, which distinguishes top-performing health care institutions and hospitals that have the highest ratings in overall satisfaction by patients and their families. In order to be recognized, organizations must have exhibited performance at or above a 90 percent positive score. CHLA has won this award 3 years in a row!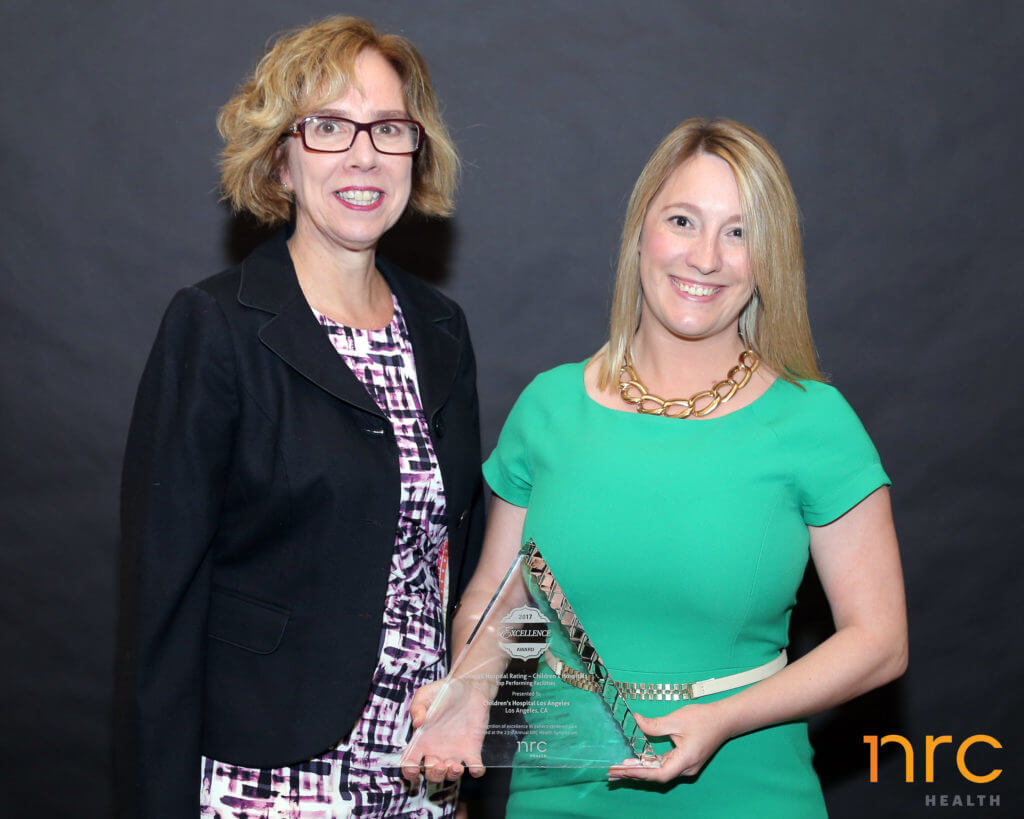 "Each year, our partners inspire us with their commitment to service. The individuals at these organizations show a genuine understanding for their patients, which is revealed in their extraordinary, compassionate care." – Helen Hrdy, Senior VP of Client Service at NRC Health
If you want to know more about the awards Children's Hospital Los Angeles has won, keep an eye on this page. If you're more interested in taking action, using your skills, and becoming a part of an award-winning team, explore our open careers!