WE ARE A PEDIATRIC ACADEMIC MEDICAL CENTER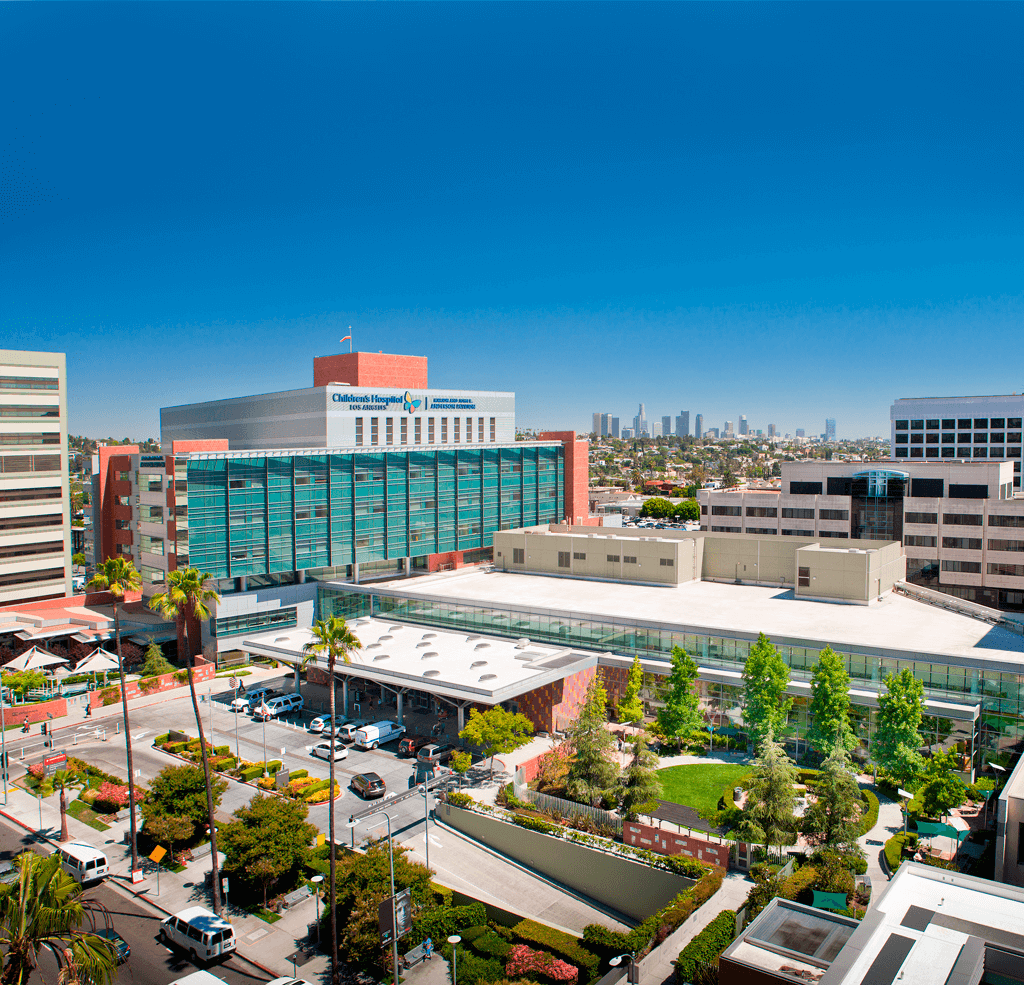 Children's Hospital Los Angeles is a 501(c)(3) nonprofit institution that provides pediatric health care to more than 111,000 children each year in a setting designed just for their needs. Our history began in 1901 in a small house at the corner of Alpine and Castelar Streets (now Hill St. in Chinatown) and continues today with an urban campus that is home to medical experts who have developed more than 350 pediatric specialty programs and services to meet the needs of our patients.

CHLA is a provider of more than $232.6 million in community benefits annually to children and families. As the oldest freestanding children's hospital in California, CHLA relies on the generosity of philanthropists in the community to support compassionate patient care, leading-edge education of the caregivers of tomorrow, and innovative research efforts that impact children at our hospital and around the world.
Learn More
DIVERSITY, EQUITY AND INCLUSION
We commit to values that ensure that every person who enters our doors is treated with dignity and respect without regard to race, color, gender, age, religion, language, disability, veteran's status, national origin, geographic location, sexual orientation, gender identity or gender expression.
We value diversity as a source for innovation. Our diverse experiences, perspectives and backgrounds allow us to better serve our patients.
We use education and shared experiences to challenge ourselves to review our thinking, labels and actions. By doing so we expand our awareness so that we can actively seek and root out prejudice and injustice.
At Children's Hospital Los Angeles, we know that, when we tackle any form of inequality, bias or discrimination, we help to fulfill our mission. We also recognize that we must be relentless in our efforts to root out injustice—and we are committed to the work that it will take.
It is an honor to be able to give voice to the institution's commitment, even as work gets underway to refine and deepen this commitment even further. We will not rest until our culture supports an organization that is equitable for all.

Join us on the journey.
"Children's Hospital Los Angeles is known as a leader in providing excellent and equitable care, producing innovative research for medical discovery, and advocating for diversity and inclusion within our enterprise and the communities we serve. We are committed to creating a sense of belonging as a foundation for building community and a hospital where all patients and team members can thrive."
- Hanna Song, PhD
Vice President, Chief Diversity,
Equity, and Inclusion Officer
MEET THE TALENT ACQUISITION TEAM
WORK THAT MATTERS
At CHLA, our work is 24 hours a day, 365 days a year.

Every position, whether you're a doctor or a nurse, or you work in IT or facilities or food service, has one task in common: Make sick children better. At some point in your day, you will do something that helps to sustain the health of a child. At times the work may be challenging, but it is always rewarding.

Meet the team members who make Children's Hospital Los Angeles an extraordinary place to work.
AWARDS AND ACCOLADES
Join an Award-Winning Team at CHLA
Learn More