Myra Gregorian
- MA, SPHR
Chief Human Resources Officer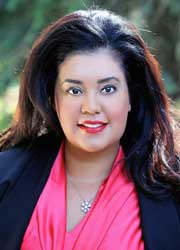 Myra Gregorian is chief human resources officer at Children's Hospital Los Angeles (CHLA), responsible for ensuring that the organization's strategic and operational human capital needs are met.
With almost 20 years of experience as a human resources leader, Myra has a proven record of success in directing all human resources strategies, including effectively leading employee and labor relations, benefit design and administration, talent acquisition, organizational effectiveness and compensation planning for multiple major medical centers throughout the Greater Los Angeles area. Under her leadership, CHLA's Human Resources Department assesses, implements and evaluates organizational human resources needs and ensures that there is alignment with overall organizational strategy.
Myra holds a Bachelor of Arts in business administration and a Master of Arts in organizational leadership from Woodbury University, and she is SPHR (Senior Professional in Human Resources)-certified.